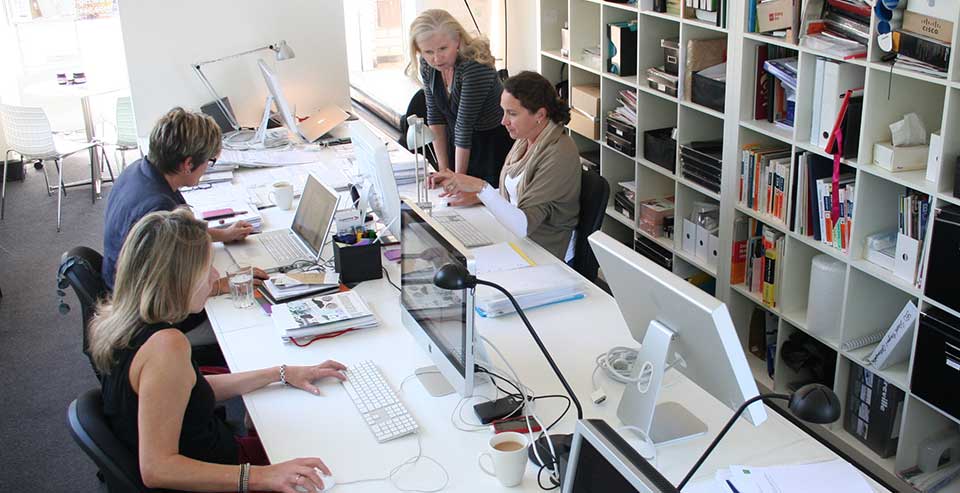 Experience where it counts
Big Picture services.
Big Picture's principals have worked with both small business as well as Australia's leading companies and brands for: strategic marketing, branding and brand extensions, creative services, advertising and communications, annual reports, IPOs, as well as production and project management. Our experience spans print, web and interactive media, television and film. See 
Credits
 for some of our clients' success stories.
Big Picture is a great resource for businesses or marketing managers looking for results. We are a Marketing and Communications Agency that focuses on providing specialised or integrated communications solutions. We are channel and media neutral, so we develop appropriate and relevant strategy delivery for your market.  Take a look at the full range of our services.
Whether it be branding, strategy, advertising/ communication to your customers, project management or creative services, we connect with our clients to tailor services and solutions to meet your requirements and maximise your results. Our approach is collaborative, creative and cost effective. We continue to be grateful to our
clients
and their ongoing support.
Testimonials
Australian Plastic Fabricators – Rob Powell (Owner, MD):
"Our website is our lifeline. Big Picture has done a great job with our website and driving traffic to it. I can't recommend them more highly for their outstanding service, quality of work, as well as the sales results through online they have helped deliver" APF is a leading Australian Plastic Manufacturing and Fabrication business with major retail clients including POS for Harvey Norman as well as leading cosmetic clients such as Clarins and Estee Lauder.
Knauf Insulation – Stuart Dunbar (Managing Director, Australia and New Zealand):
"Big Picture has been working with us since we first entered the Australian Market in 2009. They have worked with us on all our advertising as well marketing support, and grown with us, dealing with anything we have thrown at them. Their consistent, high level of service, commitment and attention to detail has been second to none….And they are now currently working with us as we expand into the New Zealand market" Knauf is a global insulation manufacturing company based out of Germany. In Australia, Knauf Insulation has a national supply arrangement with Bunnings for distribution through their Retail and Trade Centres across the country.
Deluxe – Anthos Simon – General Manager of Creative Services:
"Peter has been working with senior management at Deluxe, by assisting in the development of new market and strategic opportunities for the business. He is consistently monitoring the rapid changes occurring within the Australian and international business environment to provide strategic recommendations in an insightful way. His diverse experience across film, television, web and interactive media, with his international marketing background has helped provide a road map to grow the business going forward. I would have no hesitation in recommending Peter." Deluxe is a global leader in the motion-picture, digital services and entertainment industries.
Incharge Expense Management – Alison Turner (Owner, Marketing Manager):
"From our first meeting with the team at Big Picture, they grasped the concept behind what we wanted to achieve. Within the hour they understood our product, target market and the competitive environment in which we work. The detail in their excellent follow-up notes gave us the confidence that they had listened carefully to our brief and knew how it could be fulfilled.
When it was time to present the solution Big Picture gave us number of options to choose from. The creative execution was fantastic, enabling us to easily see how the different combinations would work together to form our brand image.
With deadlines looming, Big Picture sent us a project timeline, outlining the dates we needed to respond by to stay on track. Great project management from them helped this become a reality. Despite a rush of last-minute changes, Big Picture kept their cool, immediately adjusting copy and layout and returning to us for approval.
When the finished posters, brochures, folders and templates were delivered right on schedule we were delighted with the quality of the material they had produced. Big Picture have given our brand image a new lease of life and an extremely workable solution for keeping our marketing information current.
As time pressure is an important consideration for us, it is a real bonus that we have found a local Mona Vale agency delivering city results, to work with.